Z WINE | BAROSSA VALLEY
……………………………………………………………………..
5 STARS RED – 2021 James Halliday Wine Companion
Top Wineries of Australia 2018 2019 2020 – Huon Hooke
……………………………………………………………………..
click to:    join [Z WINE] mailing list
or scan the QR code below and join the [Z WINE] mailing list: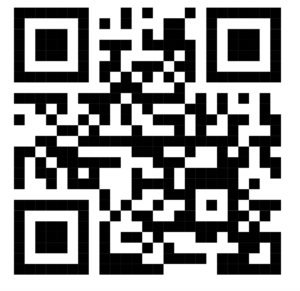 …………………………………………………………………..
opening hours:
monday         10am -8pm
tuesday         10am-8pm
wednesday   10am-8pm
thursday      10am-8pm
friday           10am-late *live music*
saturday      10am-late *live music*
sunday        10am-8pm
CLOSED: GOOD FRIDAY & CHRISTMAS DAY
*Live Music on Public Holidays*
……………………………………………………………………
[VINTAGE FESTIVAL WEEK] 19th APRIL – SUNDAY 23rd APRIL
OPEN:   10am – LATE    [LIVE MUSIC EVERY DAY]
WED 19th APRIL | THUR 20th APRIL | FRI 21st April | SAT 22nd Apr | SUN 23rd APR
…………………………………………………………………..

Receiving the 2020 SAINT MARTIN OAK GREAT AUSTRALIAN SHIRAZ CHALLENGE TROPHY for best of show & THE ORORA GLASS TROPHY for the best south australian shiraz.
This outstanding announcement of 'BEST OF SHOW SHIRAZ' and 'BEST SOUTH AUSTRALIAN WINE' comes from the 26th edition of this prestigious and highly regarded wine award, which attracted over 430 entries from 70 regions from Australia through an extensive and diverse range of premium quality Shiraz.
The 2020 awards were judged by the acclaimed panel including Gary Baldwin (chair), Jeni Port, Jen Pfeiffer, Brendan Freeman, Simon Osicka and Cate Looney with vintages of entries ranging from 2012 to 2020.
Previous winners of this prestigious national award include;  Kaesler Wines 'The Bogan' Shiraz, Taylors Wines 'Taylors Shiraz, Tattachilla Wines 'Foundation Shiraz' W Slater & Son 'Pepperjack Shiraz' Geoff Merril 'Reserve Shiraz',  Turkey Flat Wines 'Turkey Flat Shiraz',  Wolf Blass 'Blass Eden Valley Shiraz', Hardys 'Eileen Hardy' & Wirra Wirra 'RSW Shiraz'.
Winemaker, Janelle Zerk commented; "It's fantastic to see a single vineyard Shiraz from the Southern Barossa that has been made to exude bold Barossa characters, while still retaining its pure elegance rise to the top. Shiraz is arguably the most iconic of all Australian varieties and we are so proud to have not only been judged best in South Australia, but best in Australia. The 2018 vintage in the Barossa was one to remember, producing super aromatic perfumed Shiraz with great depth that the variety is renowned for. The [JULIUS] is in its 14th year of production and has always had a brilliant track record… but this award trumps them all!"
Kristen Zerk, Managing Director commented; '"How exciting!! The Z WINE [JULIUS] Shiraz has always been my favourite. It is one of our most cellarable wines and can be put down for 25-30 years ….if you have the patience not to drink it! This particular Shiraz, which is named after my Son and Grandfather's middle name, is perfect with food and is always a star with our loyal customers at our degustation dinners. A definite must have for Shiraz collectors."
The 2018 [JULIUS] Barossa Valley Shiraz is available for tastings and sales at the Z WINE Cellar Door & Wine in Tanunda at 109-111 Murray Street Tanunda SA 5352   or call (08) 8563 3637 or order online at   www.zwine.com.au
……………………………………………………………………..
……………………………………………………………………..
Z WINE  (Z for Zerk) is the creation of sisters Janelle and Kristen Zerk. With over 160 years of Barossa Heritage behind them they grew up together in the Barossa Valley on a vineyard that has been in the Zerk family for 5 generations.
……………………………………………………………………..
……………………………………………………………………..
JAMES HALLIDAY – 2019 TOP 100
[Top Red Wines Under $30]
2019 [RUSTICA] Barossa Valley Grenache
97 POINTS | GOLD MEDAL | EQUAL TOP IN CATEGORY | EXCEPTIONAL
"Fragrant, flowery red fruit aromas are as beautiful as they are striking, and the silky, supple palate adds even more to the wine. It takes Barossa Valley grenache in a direction all of its own, with a fine flick of tannins on the finish. Very high winemaking skills; a mind boggling bargain." JAMES HALLIDAY
SHOP NOW: 2019 [RUSTICA] Grenache
……………………………………………………………………..
JAMES HALLIDAY | 2020 WINE COMPANION

Z WINE'S 2018 [HILDER] ANCESTOR VINE BAROSSA VALLEY MATARO AWARDED 98 POINTS AND TOP MATARO IN 'BEST OF THE BEST – BY VARIETY'
The Z WINE 2018 [HILDER] Barossa Valley Ancestor Vine Shiraz not only achieved this exceptional  success but also was the recipient of a 5 STAR RATING, and was personally selected by James Halliday to be served to all the guests as 1 of only 27 wines out of nearly 9,000 that were tasted at the 2020 Halliday Wine Companion Awards.
As one of the highest regarded wine reviewers Halliday commented on the night "such quality and diversity" on the wines that he had selected to be served at the awards night where Merrick Watts, Comedian was MC for the night and humorously entertained guests.
James Halliday noted in the 2020 Wine Companion on the [HILDER] Ancestor Vine Mataro; "Excellent colour, this is arguably the most perfect of the 3 Ancestor Vine wines" followed by recommending to Cellar for an impressive 30 years until 2048.
Janelle Zerk, Winemaker commented; "The winemaking was respectful of the ancestor vines – hand picked fruit and wild fermented in an open vat before basket pressing and gravity feeding to oak.  Retaining character from the biodynamic vineyard was of utmost importance.  It was an honour to be the only Mataro and one of three Barossa Valley wines represented on the night" .
After delivering such exciting news to Suzi Hilder, Vigneron commented; "It's really about the vineyard and preserving old vines, it's a great example of what sand over clay soil can do in Vine Vale. This shows a different side to the Barossa Valley through the vineyard and wonderful winemaking
".
The success did not stop there with an impressive range of 15 wines from Z WINE rated over  90 points including three more wines in the 'Best of the Best' by Variety: Z WINE [HEIN] Ancestor Vine Shiraz 97points, 2017 [ROHRLACH] Survivor Vine Grenache 97points and 2017 [ROMAN] Old Vine GSM 97points.
Kristen Zerk, Managing Director commented "I'm proud that Z WINE can be pioneers with a leading style of a single varietal Mataro in our range, we know we have something special here".
Further accolades included 2017 [RUSTICA] Grenache 96points, [SAUL] Eden Valley Riesling 95points, 2018 [AVELINE] Old Vine Grenache Rosé 95points, 2016 [JULIUS] Barossa Vallley Shiraz 95points,  2018 [RUSTICA] Grenache 95points, and 2017 [AUGUST] Old Vine Grenache 95points as well as being rated a 5 STAR WINERY.
This wine is available from Z WINE Cellar Door  & Wine Bar in Tanunda, online www.zwine.com.au or contact the Kristen on 0422 802 220 for stockists, national distribution and export enquiries.
……………………………………………………………………..
CELLAR DOOR & WINE BAR
Cellar Door & Wine Bar now open
Shop 3 109-111 Murray Street Tanunda SA 5352
scan the QR code and join the [Z WINE] mailing list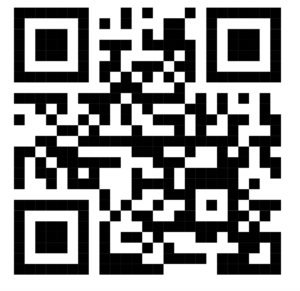 FOLLOW Z WINE
……………………………………………………………………..
……………………………………………………………………..
The exclusive Z WINE range includes the following wines:
……………………………………………………………………..
Our wines are hand crafted in small batches with all bottles individually numbered so you know our promise of 'quality not quantity', and that you are purchasing a unique product. Wines in this range include: SAUL, XAVE, NEVAH, AVELINE, AUGUST, ROMAN, JULIUS, & TOPAQUE.
Joachim Zerk, an early German pioneer farmer, settled in the Barossa Valley in 1846. He purchased for 200 pounds what he considered a perfect site for a vineyard. 170 years later, the Zerk family still grow grapes in old vineyards of which Section 3146 is a part.
The 'Rustica' story is rich and colourful – revelling in the ancient soils of the Barossa Valley. As fifth generation Zerk's growing up on a 170 year old vineyard, we feel an inherent responsibility to be custodians of the ancient soil and showcase the region's great potential.