order online… 2017 [ROHRLACH] Survivor Vine Grenache
97 points – James Halliday 2020
$120 bottle |  $720/ 6pk
ONLY | 1268 Bottles Produced
[VIGNERON]  | Corey Rohrlach
PDF: Z WINE TASTING NOTES_2017 ROHRLACH Survivor Vine Grenache
[WINEMAKING]  Approximately 95 year-old Grenache survivor vines are hand harvested from bush vines for this special wine. The wine is fermented in open fermenters with a small percentage of whole bunches and pressed to seasoned French oak.  The bush vines are on perfect soil (sand over ironstone) for growth  management of the vigorous variety. The picking date is determined by flavour development. The blend is barrel selected and aged in bottle for a short time before release. MINIMAL INTERVENTION  [COLOUR] Medium cherry red.  
[NOSE]  Layers of strawberry, cherry, cinnamon, chocolate, white pepper, violets and musk with earthy and herbal complexing notes.  The aromatics dance effortlessly out of the glass, but are deceptively brooding.  [PALATE] A fruit filled palate dominated by cherry ripe, gamey earthiness, and herbal spice. The tannins are evident, but in the background allowing the natural fleshiness of the variety fill the palate.  An amazing length of concentrated flavour.  [TECHNICAL] pH – 3.55  |  TA – 5.95g/L   |  14.8% alc/vol   [WINEMAKER] Janelle Zerk
……………………………………………………………………..
order online… 2018 [HILDER] Ancestor Vine Mataro
98 points – James Halliday 2020
$300 bottle |  $1800/ 6pk
ONLY | 1612 Bottles Produced
[VIGNERON]  | Suzie Hilder
PDF: Z WINE TASTING NOTES_2018 HILDER Ancestor Vine Shiraz
[WINEMAKING] The low yielding HILDER Mataro vines are believed to be 145 year old ancestor vines and planted in sand over clay soils. Nature's wild flowers, evening primrose and hyacinth, help control vigour in the vineyard as well as add beauty.  The sculptural vines have survived two world wars.  A vineyard worthy of producing a single varietal fruitful and earthy Mataro. This is our inaugural release of a straight Mataro. Hand-picked, wild ferment, basket pressed and only 8 months in high quality oak, including 20% new French oak.  BIODYNAMIC VINEYARD | MINIMAL INTERVENTION. [COLOUR] Inky purple, youthful indigo hues [NOSE] Herbal notes as well as spice, licorice and leather are evident. The dark fruits (plums and ripe cherry) take a back seat, but positively add to the interesting bouquet  [PALATE]  Characters from the nose follow through to the palate, which is balanced and structured. The flavours are  dominated by savoury herbal and leathery characteristics with background ripe forest fruits.  The chalky acidity and tannins are prominent and are very much a testament to the high quality fruit.  Divine length and lingering flavours.  [TECHNICAL] pH – 3.43  |  TOTAL ACIDITY – 6.38g/L   |  14.0% alc/vol  [WINEMAKER] Janelle Zerk

……………………………………………………………………..
order online…2018 [POOLE] OLD VINE Barossa Valley Shiraz
$120 bottle |  $720/ 6pk
ONLY | 1128 Bottles Produced
[VIGNERON] | Matt & Deb Poole
PDF: Z WINE TASTING NOTES_2016 POOLE Old Vine Shiraz
97/100 – PATRICK ECKEL   |  96/100 – JAMES HALLIDAY – 2019 WINE COMPANION    |    94/100 MIKE BENNIE  |   5 STARS | WINESTATE World's Greatest Shiraz Challenge 2018
[WINEMAKING] The Shiraz vines were planted in 1954 in Light Pass (now 65 years old) are hand-picked and bunch sorted in the vineyard before delivery to the winery. The wine is fermented in open fermenters and pressed to French oak. The vines are long north south planted rows and owned by the Poole family, descendants  of the original owners in this historic area. The blend is 50% new French oak. No racking or returning, no fining and no filtration.  MINIMAL INTERVENTION. [COLOUR] Deep velvet red with vibrant purple hues. [NOSE] Immensely concentrated with notes of Plum, blackberry, and violets with aromatic hints of rhubarb, mint and cedar wood. The nose is composed and intensely develops as it opens up. [PALATE]  With an understated elegance and substantial structure this generous wine is powered with red licorice, dark berry fruits and finely structured tannins. Savoury notes, mulberry and layers of spice  balance seamlessly on the finish. A wine of this calibre will develop beautifully with careful cellaring. [TECHNICAL] pH – 3.33  |  TOTAL ACIDITY – 6.30 g/L   |  14.5% alc/vol  [WINEMAKER] Janelle Zerk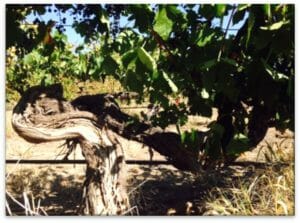 ……………………………………………………………………..
order online… 2019 [PLOWMAN] DRY GROWN Barossa Valley Shiraz
$120 bottle |  $720/ 6pk
ONLY | 1389 Bottles Produced
[VIGNERON] | Bert Plowman
***NEW RELEASE***
93/100 JAMES HALLIDAY WINE COMPANION
[WINEMAKING]  A meticulously hand manicured small vineyard that consistently produces superbly concentrated fruit. The cuttings were taken in the late 1960's from the original Penfold vineyard in Magill, clone unknown. They were dry reared and planted in 1999, a rare viticultural practice. Fermented in open fermenters with  some extra days on skins to capture the amazing colour and tannins.  50% new  oak – of which 25% is tight grain light  toasted American oak and 25% lightly toasted high quality French oak. True Barossa Valley guts and glory.  MINIMAL INTERVENTION.  [COLOUR] Inky black with glass staining purple hues [NOSE] Brooding forest berry fruits with layers of dark chocolate and black licorice aromas with lingering notes of dark cherries.  [PALATE] Exceptional. The concentration builds and this wine delivers as one of the best in its class.  A distinct individual character has been developed and is rich and fleshy with generous flavours of raspberry, ripe plum and dark berries that are perfectly balanced with hints of kirsch, vanillin spice and savoury earthiness finishing with luxuriously soft tannins.  This demands to be cellared long term.  [TECHNICAL]  14.8% alc/vol [WINEMAKER] Janelle Zerk
……………………………………………………………………..
order online…  2017 [HEIN] Ancestor Vine Barossa Valley Shiraz
97 points – James Halliday 2020 Wine Companion
96 points – Huon Hooke 2019
$300 bottle |  $1800/ 6pk
ONLY | 1346 Bottles Produced
[VIGNERON] | Lester Hein
PDF: Z WINE TASTING NOTES_2017 HEIN Ancestor Vine Shiraz
[WINEMAKING] The low yielding Ancestor Shiraz vines in Langmeil are believed to be 140 years old. Hand-picked and hand plunged with whole berries and a small percentage of whole bunches (approx. 10%). This wine is extremely rare due to the age of the vines.  The vineyard is "land locked" by housing development and is very lucky to be preserved by the Hein family. The most elegant structure will ensure that this wine is a sleeper with many years of development to come. The wine is aged in French oak.  MINIMAL INTERVENTION [COLOUR] Cherry red, youthful hue. [NOSE] The aromatics are unique to such old vines producing a complex lifted nose of  satsuma plum, cherry and rose petal, some whole bunch ferment adds some extremely subtle yet complexing  peppery stalky notes. [PALATE] A medium bodied Shiraz with balanced flavour, tannin and alcohol, yet power in the intriguing flavours it delivers.  A wine that delivers delicate complexity.  Fine grain tannins from lightly toasted French oak provides a seamless and mouth-filling palate. Satsuma plum, cherry, fresh bay leaf and earthiness are predominant on the delightful palate.  A special offering and well beyond your standard Barossa Valley Shiraz in history and character. [TECHNICAL]  pH – 3.52  |  TOTAL ACIDITY – 5.5g/L   |  14.0% alc/vol [WINEMAKER] | JANELLE ZERK